GET YOUR EDGE AND STAY SHARP EVERY DAY!
Welcome to the Daily Edge!  As part of Dakota Edge Outdoors' effort to help you get the most out of whatever you do in the great state of ND, these daily blog posts will focus on the conditions, times and news that drive your success on the water and in the field, helping you figure out when, where and how to catch more fish, find more game and have more fun!
We'll start with daily conditions and sun and moon times each day, and go into the news stories, events, word of the weird, photos, events and other topics to give you the edge when you're out there!  All forecasts and times are for Bismarck, unless otherwise noted.  (Shift moon and sun times earlier for eastern destinations)
DAILY CONDITIONS:
WEATHER:
Wind continues to dominate the forecast as gusts of up to 35 mph will continue today.
Today: Mon 5/29 Clouds giving way to Sun, windy.  Hi: 65  Lo: 40 Wind NW @ 21 mph
Tomorrow: Tue 5/30 Cool to start, sunny, less wind. Hi: 70  Lo: 41 Wind N @ 17 mph
SOLUNAR:
Monday May 29, 2017
Sunrise: 5:54am Sunset: 9:27pm
Moon Phase: Waxing Crescent (18%)
Moonrise: 10:09am Moonset: 12:27am
Overhead: 5:46pm Underfoot: 5:17am
EDGE HOUR: (The best sixty minutes to be out in the field, based on weather, solunar times and shifts in conditions).  8:30 – 9:30 pm.  Winds will drop quickly at the end of the day, right around sunset.  Use this calmer and peak feeding time to explore southern shores, points and inside turns that have been hammered by waves over the weekend.  Odds are, fish have followed the forage there too.
DAY RANKING:

THREE THINGS: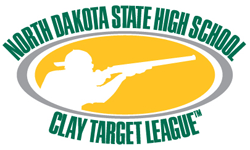 ND CTL COMPLETES SEASON
The North Dakota State High School Clay Target League completed regular season competition this weekend, and Conference Champions and Overall Top Shooters were announced.  Top Shooters for 2017 were Kyle Kempel of Oak Grove with a 24.2 average, Bryer Erickson (23.9) of Devils Lake and Spencer Frith (23.6) of Devils Lake.  Gabby Fischer of Grand Forks Central led all ladies with an average of 22.5.  The State Championship is set for June 17 in Horace.  Over 900 students participated in the league this year.
EIGHT DAYS TIL DEER LOTTO
Eight days remain for hunters to get their firearms deer lottery applications in to the North Dakota Game and Fish Dept.  Applications and payment can be submitted online, via mail or in person at the NDG&F Offices, but must be received by June 7 to qualify.  This year, 54,500 licenses are available, up 5,500 from 2016.
SLIGHT WARM BIAS TO FINISH OUT SPRING FOR ND
NOAA's long range predictor has a moderate-to-slight warm bias extending out over the next two weeks, across much of the Peace Garden State, with average to slightly below average precipitation in the next 8-14 days.